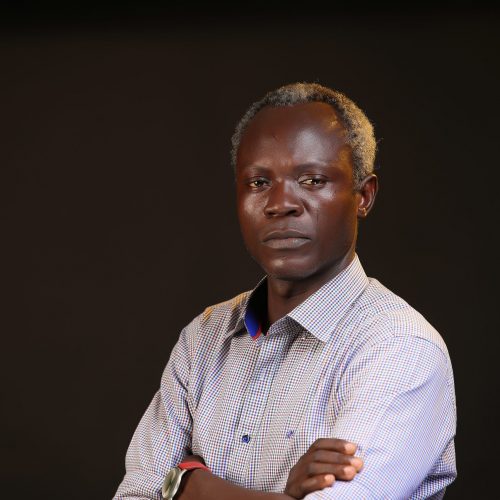 Sanusi Olaide has been practicing Art full time for over two decades, exploring all painting technical possibilities and the ambivalence attached to the medium, from figurative or realistic painting to abstract expressions.
As a master portaraitist, he enjoys working with exceptional inspiring sceneries and images. His works are seen in public, corporate and private collections, He is a member and former vice chairman Society of Nigeria artists (SNA) Abia state chapter and presently the chairman River state chapter of the professional creative artists and designers in Nigeria (Apcad). He has participated in several group exhibitions and conventions locally and internationally.
1, Title: Odun Ayabo
Anyone Alive should celebrate and rejoice
Each year every grateful person come together from far and near to celebrate the beginning of a new year, jubilation amidst prayers for blessing with hope to live and see the next and more
Medium: Oil on canvas
Dimension: 60cm by 86cm 
2, Title: Quest:
Because of the chauvinistic nature of man, one cannot not ordinary know how or what will grant him good life. Hence the need to consult and ask question for direction.
Medium: Oil on Canvas
Dimension: 40cm by 50cm