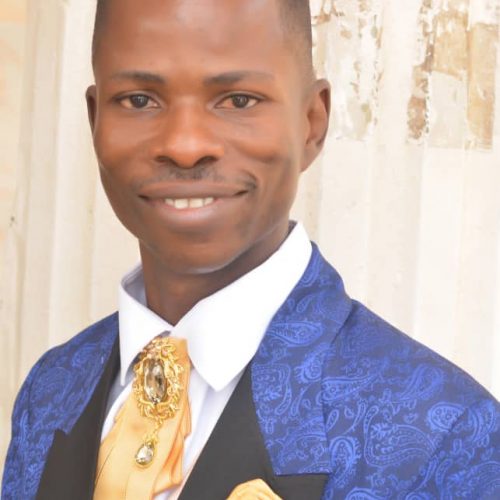 Olojede Ifeoluwapo is a multi-media artist using paints and exploring any available materials to express his inner mind. Most of his works are reflections of his childhood memories through the study of his society.
He is from Eruwa, Oyo State in Nigeria where he had his primary and secondary education and later proceeded for his art career and obtained National Diploma in Art (2008) from The Polytechnic Ibadan, Nigeria. He had his Bachelor of Art and MFA Painting from Obafemi Awolowo University, Ile-Ife Nigeria in 2013 and 2018 respectively.
IfeOluwapo currently reside and practice as a full-time studio artist in Lagos Nigeria.
His recent art shows includes:
• Affordable art Online: Ibadan Artfair – 2018
• Affordable art Online: Lagos Artfair – 2021
• Art Number 23 Gallery, Athens – 2022, and many more art shows. 
DETAILS OF THE WORK
1. Title: Ela (Revelation)
Medium: Tree barks, seeds, cowries, sand beads, horn and mirror on board
Size: 34 x 50 inches
Year: 2019
2. Title: Fadesewa Adufe ( African Princess)
Medium: Acrylic paint on canvas
Size: 30 x 60 inches
Year: 2018
ARTIST'S STATEMENT 'Art is life that is beyond mere decoration, it is therapeutic and deeper in cultural context and aesthetic values. Each art-piece is a momentum-expression of an artist put together on a given surface that portrays its beauty in the eyes of the beholder.'